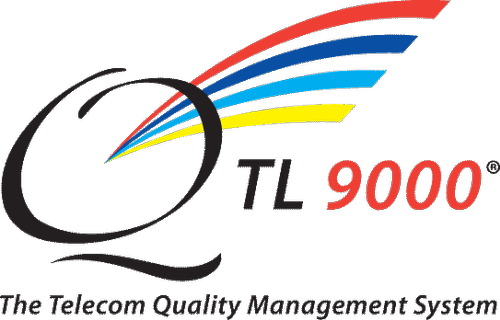 RV Solutions Pvt. Ltd.–(Noida)–Dec, 2019—RV Solutions, today announced it has been awarded the prestigious TL 9000 certification by the Quality of Excellence for Repair and Refurbishment of Telecommunication equipment's. RV Solutions is distinguished to be one among the other major players in the Technology lifecycle service spectrum to achieve this honour in the TL 9000 ICT Repair and Refurbishment category in India, a testament to the company's focus on excellence in meeting the needs of its Clients.
A superset of the International Standards Organization's ISO 9001:2000 quality standard, TL 9000 aims to apply a common set of quality management and performance measurement requirements among the global chain of approximately 30,000 telecommunications service vendors.
"The QMS(Quality Management System) of RV Solutions conforms to the requirements and certified for ISO 9001:2015/TL 9000:R6.1/R5.5, The systems implemented by RV Solutions Pvt Ltd. in Quality Management System is best audited in Certification audit. They have successfully integrated TL 9000 in its business process model. The system is very effectively implemented and excellently well maintained", said "BV Shankar, DQS India"
"We're extremely proud of this honour. Achieving TL 9000 certification with such a high degree of compliance is proof of the importance we attach to delivering quality and excellence both internally and externally to our clients and consumers", commented Adish Jain, Quality Head, RV Solutions Pvt. Ltd.
About Company
RV Solutions, an ISO certified organization founded in the 2008, has shown exponential growth in the past 11 years. With 500+ employees, 1200+ service centers pan India and offices in all the major cities in India, it has maintained exceptional quality and services in ICT domain resulting in various certifications, memberships, awards & accolades.
The company has been creating value for the customer through best in class services and thus have grown an emotional chord with its customers to make a lifetime partnership with them. RV Solutions designs the appropriate & the most befitting solution on the basis of their client's requirements, which is ensured to be delivered with alacrity, utmost care and sensitivity.