On 16th May, we celebrated our 11th Foundation Day. This is a special day when the entire RV family has a chance to reflect not only the beginnings of the company and its founders, but also on the significant development since the company's inception.
It is a day set aside to celebrate our history and revisit and reconnect with the continuing journey that we have endured till date. We also celebrate the progressive and strong team and wonderful facilities. This day was also special as we celebrated the joy of learning and imbibing something new in our process this year. This year is designated as the year for "Operational Excellence "
The chief aim at RV Solutions is to actively develop the ambition and potential of every employee, the group believes that an employee can achieve anything with focus, perseverance and confidence. The day was celebrated with fervour, zest and enthusiasm in the company. An extravaganza of activities was conducted. All activities were designed to contribute towards the main theme that was selected this year which is to develop a focus and introduce Operational excellence in any task that an employee performs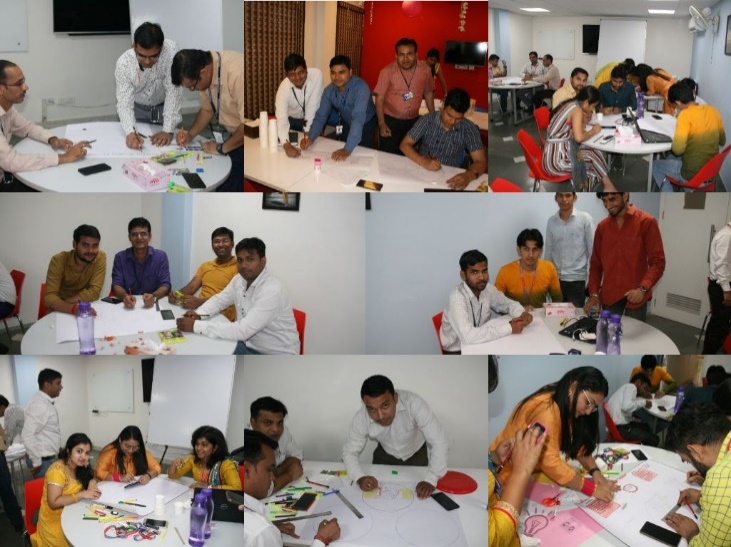 The day started with quite an aplomb as the team members were congratulating each other on this milestone. Many ASP's sent the pictures of them celebrating the day at their respective premises. Post lunch, a small event was organized at the corporate headquarters. The Event began with a welcome speech given by Ms. Vandana, CEO and Founder RV Solutions who thanked all the employees especially their families for the contribution towards making RV Solutions a preferred name in the technology lifecycle solution space. She mentioned that "The Last Decade was one filled with excitement, commitment, resilience and dedication and it our focus that in the next decade that follows we would like to make our organisation the prime player in the technological space we would keep on persevering until this goal is achieved"
This speech was later followed by the various division heads giving their perspectives on Operational Excellence. This was also followed by an intense quiz competition on the theme of the Foundation Day. There were 5 teams from various divisions at RV Solutions that had taken par. Finally One Team won the coveted title. This function was followed by the customary cake cutting function where the Founders of the company cut a cake along with the management team.

The event ended with everyone participating in a cultural program. The program finally ended with an acknowledgement of all the participants and the teams that were involved in the organising of this event. That is why Foundation Day is so important – it is a celebration of the fabric and our values that makes us all Red and Blue!