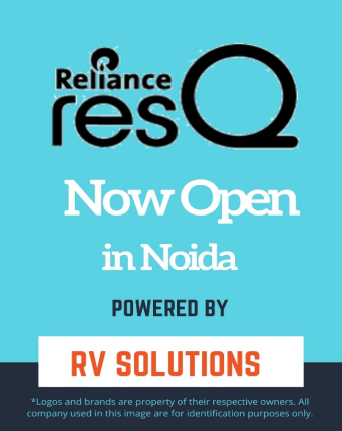 RV Solutions, having India's Largest Third Party Service Network in the Mobility Segment and having ventured into the Home Appliances & Consumer Electronics last year, inaugurated its First Direct Service Centre. It has tied up with ResQ for this 2,000 sq. ft. state of the art service centre is located in Noida Industrial area. This move is yet another important milestone for RV Solutions and is the first step for its roadmap to 2021.
Reliance Digital is India's largest electronics retailer offering a wide range of products and after sales services through resQ. Under this banner, Reliance Digital has joined hands with RV Solutions Pvt Ltd. to further strengthen the customer relationship and to allow after-sales service support such as installations, breakdown and demos for their range of consumer Electronic products such as LED TVs, Air Conditioners, Microwaves, and Refrigerators. Due to this alliance, customers across the Delhi NCR area will able to connect more with the brand and have its products serviced on time every time.
This service centre will provide Reliance Digital's consumers with a one-stop solution for product's services and their accessories. Such centres are cost-effective, efficient and have a scalable service support model that is ideal for meeting the requirements of the end user.
This DSC would
Be first of its kind service centres under the RV Umbrella with a single window for multiple products and brands
Offer wide range of services across Consumer Electronics(CE) & Home Appliances(HA)
This Direct Service Centre in Noida will be extending its services to consumers through trained and certified engineers addressing service issues without a minimal time-lag. At RV Solutions we recognise the importance of service process functions as a critical growth driver for consumer durable brands in India.
The opening of this Direct Service Centre in Noida has added life to the company's mission as it caters to one of the key objectives of offering a delightful customer service experience. This move was essential especially with the rapid growth and expectations of the customer as the consumer delight is swiftly changing from product differentiation to service differentiation.