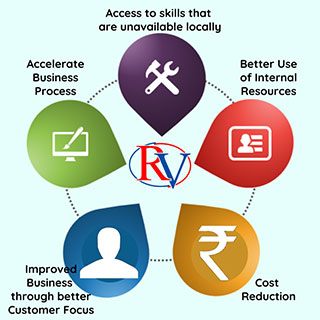 Outsourcing has been relevant since the 1990s wherein companies in the West had been keenly looking towards India for outsourcing their process to the English speaking majority urban young population who were looking to make an impact and earn their first pay checks by answering queries of customers from across the seven seas.
With the advent of Mobile Telephony and the free falling tariff rates somewhere during the late 2000s saw an upsurge in the import of mobile brands into the country especially from China. Early movers from china started setting up their distribution network and quickly realised that it made sense to outsource their service network as they did not have enough inputs on the region and setting up a team within a short period in a big country like India had its inherent challenges.
Economics of business is leading Brand owners to find ways to reduce costs, improve productivity, scale faster, elevate quality, and create new, improved services. This can only lead to an edge against the competitor.
Software Development industry paved the way early and were the earliest enablers of outsourcing. It helped create proper streamlined business processes more efficiently and provided a focused strategy to build a competitive advantage in the technological race by choosing an outsourcing firm that has a high-quality project management system and a tried-and-tested process for developing applications.
Professional customer service is of utmost importance to build up a satisfied customer base for a long run. A satisfied customer only become ambassadors of the brands. With a big country like India with diverse culture, it becomes all the more relevant to pick up a partner that has presence and experience to manage the diversity. An established partner can at one click provide the scale, the experience, the quality at one click thus letting a brand focus on more important aspects of research and product development, production, marketing and sales of the product rather than worry about the after sales aspects.
Primarily Reasons to outsource
Have any business queries email us now at sales@rvsolutions.in or call at 0120 474 4000
[Sassy_Social_Share]