What is O&M Services?
Operations and Maintenance (O&M) is the performance of day-to-day activities required to upkeep the site and maintain the equipment to provide the maximum availability to the users.
The specific duties of O&M include formulating strategy, improving performance, implementing best H&S (Health & Safety) practices in the organization, assisting with requirements and administrative activities, and developing the company processes.
Key Areas of O&M Services:
SLA Management (Service Level Agreement)
Analysis of MTBF (Mean time between failures) and Reducing MTTR (Mean time to recovery)
Breakdown Maintenance
Preventive Maintenance- Scheduled Maintenance
Predictive Maintenance- Condition-Based Maintenance
Main Challenges in O&M Services:
O&M activities cost time and money, and therefore a provision for financing O&M has to be planned before the project starts.
Regular check-up is required for all electrical devices & utilities installed at sites for non-stop output.
RV Solutions O&M Services, Solutions, and Delivery to the Industry:
Our O&M On-site Services:
Asset-level Comprehensive Maintenance services to upkeep the equipment.
Repairing & Maintenance of Solar CCU (Charger Controller Unit) system and redeploying at the site to save Fuel and optimize Energy costs.
Repair & Refurbishment of Rectifier Modules with maximum yield and higher success rate.
Repairing & Maintenance of DC-FCU (DC Free cooling unit) and re-deploy at the site to save power energy.
Repairing of SMPS (Switch Mode Power Supply) & Constant Current Charger
Our Power Solutions for Telecom Industry:
AUCS for Lineage IPMS & UAC for SMPS to provide smooth running of an obsolete system.
Mobile- SMPS (switch mode power supply) easy to use for an emergency of DC power failure at the operational site.
DCFCU – (DC free cooling unit) mobile controller – easy to fitment at the operational site
TPMS-Theft Prevention Management System for alarming to prevent the theft of assets.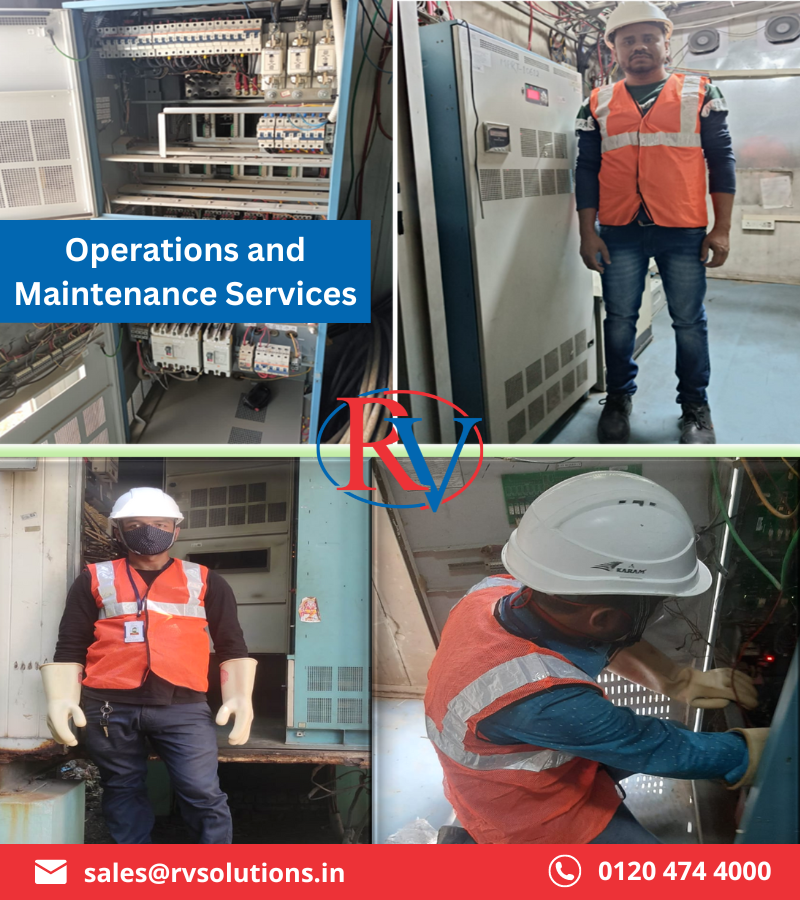 Why Choose RV Solutions as your service provider for O&M?
14+ years of industry experience working with top clients
Pan India Presence
Highly skilled workforce
ISO & TL 9000 certified organization
We delivered to Customer Preventive Maintenance SLA is greater than 99% over the years
We consistent meeting Breakdown Maintenance SLA delivery rates>95%
We have the capability to provide Resolution of fault tickets within 24/48 hrs as per the severity of calls
Our fault ratio is day-to-day on decreasing trend
We always adhere to safety compliance to provide safe, secure & hygienic services
Have any queries email us now at sales@rvsolutions.in or call at 0120 474 4000
[Sassy_Social_Share]