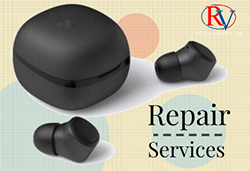 The Clock can be turned back to the autumn of September 2016 almost 50 months from today, when the CEO of Apple showed off a pair of wireless earphones.
On that day, as Apple CEO Cook shows off a pair of wireless earphones like the standard Apple headphones with the cords cut off on the stage drawing thousands of people, maybe no one would have felt this device was "ridiculed" by the audience when it was released. Indeed, today four years down the line, it has strongly dominated half of the market, with an annual shipment of 100 million devices. It almost reminded of the saying by the Mahatma "First they laugh at you, then they fight you, then they ignore you, then you win ".
This product is named True Wireless Stereo (TWS) Bluetooth headset. Canalys predicts the market could reach 350 million units over the full year. In the future, with even more technological development, TWS headphones will capture more market space in the industrial, medical and other fields. In the future it is very likely that, headphones may be equipped with heart-rate detection technology and integrated with more sensors to monitor the heart, blood pressure and other functions. The other describes a technique that relies on sensors and microphones to allow users to control ambient sounds, even adjusting ear pressure.
Upcoming improvements to the TWS headset system might also include capacitive sensor incorporation. Apparently most of the TWS headsets introduced by major mobile phone manufacturers back their respective phones ' voice assistants. Manufacturers of mainstream headsets have introduced several TWS headsets that help apple Siri, amazon Alexa, Google Assistant, and other trendy voice assistants that have a good future in the voice control business, and the TWS headsets will become a significant voice contact entry. There are many brands in India that have launched their own TWS of which many are selling very well. These are priced very aggressively and have been packaged very well so as to attract the customer's interests.
How RV Solutions is helping in Replacement Services through 1200+ service centre network Pan India:
RV Solutions Pvt. Ltd. is a nationwide After Sales service provider. Currently RV Solutions is engaged in providing Replacement Warranty Services for Mobile Accessories brands many of whom have launched their TWS products. With a team of dedicated Technicians the team ensures that prompt after sales services are provided to the customer who walks in with the defective product at the Service Centre where the services are provided within the defined SLAs.
The company take great interest in walking the extra mile and traverse great lengths to ensure that our technicians are well trained in the latest tech with the support of our brand.
We believe it is professionalism, quality and integrity that create great services that will provide a valued return for our respected customers. The Trainings team at the company also ensures that all the engineers are trained in the latest technologies and are capable of providing good service at the service centre.
We provide customised support for replacement services for the TWS products services support. Being a young company we have the dynamism and enthusiasm to meet the demands that customers expect of us. To know how we can add value you can drop us an email at sales@rvsolutions.in and we would align a representative to come across and meet and explain how we transform your after sales services.