What is an Extended Warranty?
An extended warranty is coverage for electrical or mechanical breakdowns for your product/devices after the completion of the regular warranty period offered at the time of buying products from a company/brand. It is like a mini-insurance policy and most of the insurance providers have approved the inclusion of normal wear and tear, accidental damage from handling, power surge, and other coverages in addition to the standard coverage for defects in materials and workmanship. But in some cases, it may not cover peripheral items, wear, and tear, damage by computer viruses, re-gassing, normal maintenance, accidental damage, or any consequential loss. It is important for consumers to read and understand the terms and conditions offered at the point of sale. In retail consumer electronics, extended warranties cost 20% to 30% of the price, and give sales associates up to 15% commission at some retailers.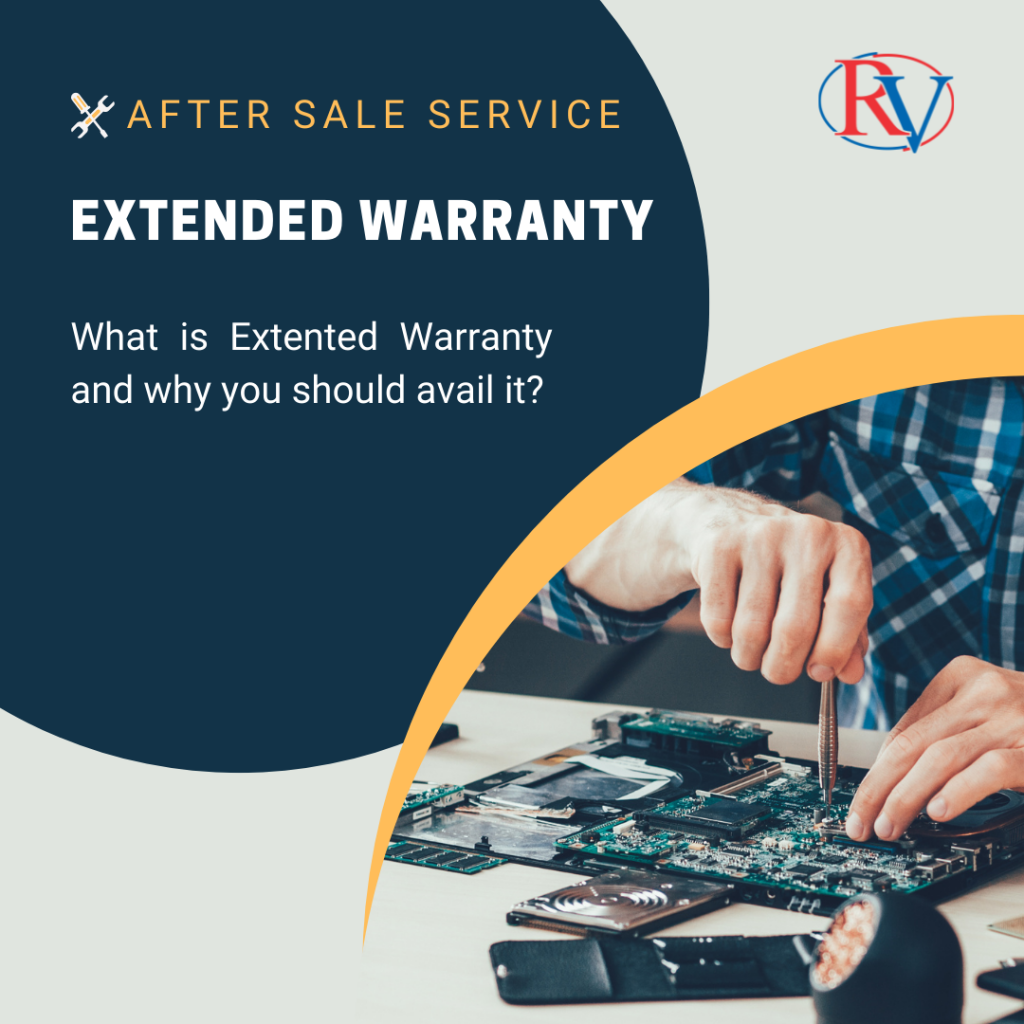 Why should you get an Extended Warranty?
Buying an extended warranty covers your repair and servicing needs for a prolonged time. But before making a final decision, you should be completely sure about a few things. These include the exact time, coverage under the scheme, whether you need to pay any deductibles, and any exclusions that may apply. If you are satisfied with everything, go for it and let the brands take care of any servicing needs that might arise in the future.
Benefits of having an Extended Warranty:
Stretch the guarantee on your electronic products for added benefits.
A damaged panel can cost you nearly 75% of your product cost. You can Save your money on such unexpected costs by having an extended warranty.
An extended warranty ensures your product is in safe hands.
Authentic spare and genuine replacement.
Save on huge expenses in case of a fault in a major costly part.
The resale advantage with services and repairs done from the brands because of relevant service history records
Reliable brand services with professional experts.
How does RV Solutions support the extended warranty Market?
We provide the service from its vast network (for almost all major electronics brands).
Customers will get quality service support from our well-trained professional experts.
More than 14 years of experience in the service industry will help to reduce the cost of operation and increase customer satisfaction with after-sales service.
Reliable services with professional experts in Pan India.
Easily accessible and trusted support at all our service centers across India.
Feel free to reach us in case of any query at sales@rvsolutions.in. We love helping our valuable customers.